Independent Workwear Solutions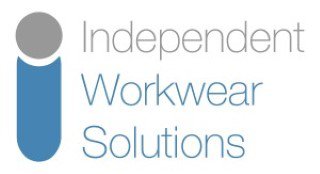 Independent Workwear Service Provider in Oldham
Independent Workwear Solutions in Oldham is a local workwear rental company who go out of their way to exceed the expectations of their customers.
An independent company, not controlled by anyone but themselves, Independent Workwear Solutions offer a high quality service at a fair price.
If you're looking for a local company who delivers workwear rental and associated services in a timely and efficient manner, call today – you won't be disappointed.
Workwear in Oldham
From t-shirts, polo-shirts and hoodies to workwear, hi visibility jackets and fleeces, simply tell the team what you need, how many you want, what size and colour you want and they will do the rest. New garments can be delivered to your business premises within 5 to 7 days.
Launder and Maintain
Whilst you can buy all of your workwear and uniform from Independent Workwear Solutions, they also clean and repair garments bought elsewhere – they simply barcode them up and maintain them for you AND with a "No Contract, No Hassle Open Agreement", you will never be tied down.
Locker services are also provided as a tidy solution for collecting dirty clothing.
Washroom Services
Improve the look of your work bathroom with quality products from Independent Workwear Solutions, they offer a wide range of services including:
Sanitary Disposal
Air Care Systems
Hand Care Systems
Urinal Sanitizing Systems
Baby Care Systems
Hand Drying Systems
Urinal Maintenance Systems
Medical Systems
Call the helpful team today to discuss your requirements.
Additional Services
In addition to the above services, they also offer:
Dedicated Dust Mat Rental – Protecting your floors and helping keep them pristine. Independent Workwear Solutions take care of you and your employees to reduce slips and falls.
Logo Mat – Protecting your floors whilst displaying your brand and logo.
Anti Fatigue – 100% nitrile rubber mat to ease any potential back and neck pain. The mat is skid resistant as well as grease and oil resistant.
Why Choose Independent Workwear Solutions?
It's simple ….
They are independently owned and local to your business;
Prices are fair and they don't charge for services unnecessarily;
They excel in customer service;
All repaired garments are thoroughly inspected;
The Managing Director is always available to speak to customers.
For value for money work wear and uniform solutions, call Independent Workwear Solutions for workwear in Oldham today.
Get In Touch
2c Faulkenhurst St
Chadderton
Oldham.
OL9 0BX
0161 620 7900
Visit Our Website
Email Us
Find Us
Reviews
Average Rating: Independent Workwear Solutions - 4 reviews
Elaine R Aug 28, 2018
We can confirm that the changeover went very smoothly, from obtaining your quotes in the first instance to your products being installed, everything was delivered on the date agreed. With regards to the weekly changes, your driver is always here on a Friday (except for Bank Holidays) as agreed and he is always friendly, helpful and cheerful. Thank you very much for all the help you have given us.
Karen A Jul 31, 2018
Once I decided to change the work-wear from Berendsens to Independent Workwear the process was quite straightforward. The overalls from Independent arrived on the agreed date and the lockers arrived a couple of days later. The driver and Pauline were endlessly helpful making the whole process a lot easier. I have had very little issues over the past 7 months and nothing that either the driver or Pauline couldn't rectify almost immediately. I would highly recommend using Independent Workwear.
Richard T Jun 11, 2018
Great service! I buy all my corporate workwear from IWS, they source the garments, arrange the embroidery and artwork and supply the goods at a great price and good lead time.
Donna E Dec 16, 2017
After having no end of problems with our previous workwear provider, Independent Workwear Solutions came to our rescue to supply our workwear and laundry service here at Farrel Limited. Their service is swift and accurate and their garments are excellent quality. Nothing is ever too much trouble for Michael and his team. Long may our partnership continue!