Tandle Accountancy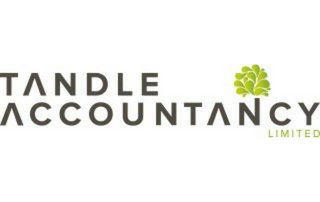 Chartered Accountants and Business Advisers in Royton, Oldham
Tandle Accountancy is a well-established, independent Chartered Accountant based in Royton, Oldham, Jenny provides financial solutions to Sole traders, Partnerships, Limited companies and more.
The company was formed in 2013 by Jenny O'Callaghan FCA to provide local businesses with a no nonsense business advice and financial solutions that work for their company, since then the business has grown from strength to strength.
Tandle Accountancy offer a flexible working day to help fit in around your business, not your average 9-5 accountants Jenny provides hours to suit the individual's needs, whether you are a sole trader to a Ltd company. Tandle Accountancy pride themselves on a high quality of service and have a fantastic reputation for their competencies and reliability
Business Services
If you own a business in Oldham and you would like professional accounting advice, business support and advice on a regular basis, Tandle Accountancy have a wide range of skills and services to offer that will help you grow your business:
Annual Accounts
Corporation Tax (including iXBRL tagging)
Business Planning
CIS Returns/Compliance
Company Secretarial
Management Accounts
Payroll
Self Assessment
VAT services
Providing a bespoke one to one service, they will provide sound financial advice and solutions to suit you and your circumstances.
Call today to arrange a FREE consultation.
Get In Touch
6 Kirkdale Drive
Royton
Oldham.
OL2 5TG
07889 182373
Visit Our Website
Email Us
Find Us
Reviews
Average Rating: Tandle Accountancy - 9 reviews
Nataya S Jan 20, 2018
I have had the pleasure of working with Jennifer at Tandle for over a year now. I always receive a speedy response and get help along with a patient explanation if there's anything I'm struggling to understand. I would recommend their services to anyone. Thank you!!
Jessica S Jan 08, 2018
Jenny provides an excellent service, always there when you need advice and support! I feel my business is in good hands! I highly recommend Tandle Accoutancy!
Lynne S Aug 12, 2017
Jenny is always so friendly and helpful and explains everything clearly. As we are a new business, the tax seemed a bit daunting but Jenny was very efficient and advised us of everything that was required. She deals with things very efficiently and is always happy to answer any questions. We are really pleased we found her as she has been a massive help to us. We highly recommend Tandle Accountancy, brilliant service and good prices.
Suzanne B Jun 26, 2017
Jennifer is very quick, efficient and professional in her work. She will answer any question, no matter how basic it may seem. Jennifer took all the stress out of my tasks.
Robert H Jun 13, 2017
Great and honest accountant. Truly has your best interests at heart. Quick communication and very easy to get on with. I would recommend Tandle Accountancy to any business, big or small. A credit to Oldham.
Hazel D Jun 06, 2017
Good and prompt service. Very professional and explains everything to you.
Matt I May 19, 2017
Once again, Jenny did a great job with this year's accounts. Always prompt, always thorough and always willing to answer any queries or explain anything I don't understand!
James P May 19, 2017
Jennifer is kind, courteous and very helpful in all the matters regarding helping set up my business and managing this. I would most certainly recommend her to anyone who requires the help of an accountant.
Gemma D May 06, 2017
Thank you Jenny for completing our business tax returns. A very quick service and you are always more than happy to answer my many questions and explain things along the way. It makes it so much less stressful for us for you to do the accounts side of business and to run our payroll. Thank you so much. We highly recommend