GJB Bathroom Supplies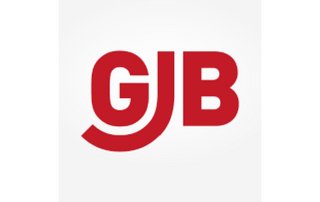 For bathroom, plumbing and heating supplies in Oldham
Established for over 40 years, GJB Bathroom is a family run Plumbing and Heating merchant who have a trade counter and bathroom showroom based in Oldham showcasing quality high end products. Supplying trade prices to all customers, GJB pride themselves on their friendly personal service and high standard of after sales service.
Danny has been a plumbing and heating engineer for the last 15 years and with this he brings a vast knowledge and understanding when it comes to the fitting and installation of each of their projects.
GJB supplies bathrooms, showers, wet rooms, taps, designer towel rails/radiators, boilers, radiator tubes and fittings, spares and much more fitting in with any budget or style to homeowners and businesses through the Oldham area.
No matter how big or small your requirements, GJB Bathrooms supply a wide range of bathrooms' suites and accessories.
Bathroom Suites
Furniture
Baths
Basins
Showers
Shower Enclosures
Ambulant
Radiators
Fitting Spares
Wet Rooms
Towel Rails
Boilers
Plumbing Spares
And much more
Highly experienced advisors help design client's bathrooms to suit their individual needs all with the comfort of GJB's 40-year experience and knowledge of the industry. Visit their showroom in Oldham and see for yourself the variety and quality of products they have to offer – you'll be spoilt for choice.
GJB also have staff who are gas safe registered and can offer advice on your heating and boiler products to suit your needs.
Finance Available
GJB Bathroom Supplies can offer finance options on all of thier products to suit all budgets. Call in to discuss your bathroom or heating requirements and make your dream a reality.
Ambulent Bathrooms in Oldham
Do you need to adjust your bathroom to make it more accessible?
Have a family member with limited mobility and want to give them their independence back?
GJB provide a bespoke service to transform your bathroom into a functional room allowing those in the family with limited mobility or who need some extra support when using the bathroom to let them become more independent.
Why Choose GJB?
There are so many reasons why homeowners and businesses choose GJB for bathroom, plumbing and heating products and services:
They are a well-established, company with over 40 years trading history;
The knowledgeable team are very friendly and offer a personal service;
They strive to exceed customer expectations;
They have Gas Safe registered staff;
The staff are highly trained and give honest, expert advice.
Opening Times
Monday to Friday: 8am – 4.45pm
Saturday: 9am – 12pm
Sunday: Closed
Get In Touch
Unit 9 Falmouth Works
Off Copsterhill Road
Avondale Street
Oldham.
OL8 1QD
0161 665 2715
Visit Our Website
Email Us
Find Us
Reviews
Average Rating: GJB Bathroom Supplies - 23 reviews
Trish Lynch Aug 09, 2019
Don't waste your time going anywhere else. Danny will plan your bathroom on the computer. They also have a top range of products for all your needs. You can even get a cup of tea/ coffee.
Angela D Jul 29, 2019
Very friendly and extremely helpful with a number of purchasing issues. I recently had to visited another supplier in Ashton and was appalled by their rudeness, GJB are a breath of fresh air!
Alan S Jun 05, 2019
Called in to GJB Bathrooms with a bath problem and they gave great advise...as usual. Would highly recommend.
Patrick S May 23, 2019
Fantastic, very professional service. Danny and Paul are very friendly and helpful. Brilliant range of services and products.
Ian G May 23, 2019
A really good company, great products and good advice!
T Jackson May 17, 2019
Excellent service, great help. Thanks!
Susan M May 14, 2019
Fantastic customer service! Good communication! Cannot recommend highly enough! A Big Thank-you!
Susan E May 13, 2019
Very helpful staff. Good service and delivery.
Cath Turner May 03, 2019
I have just chosen my new bathroom from Danny at GJB and I cannot recommend them highly enough. Danny was so helpful and came up with some great ideas. It took a couple of hours but it was time well spent. The showroom is great and really helps you to visualise the end result, as does Danny's super software where you can see what your bathroom will look like! First class service, I would be happy to recommend GJB to anyone.
Karen Roberts Apr 25, 2019
5* customer service. Helpful staff, quality products. This business is a hidden gem in Oldham. First class.
Ken Smith Apr 08, 2019
GJB (Bathroom, Plumbing & Heating Supplies)

Danny was extremely helpful, knowledgeable regarding all the products we selected for our new house. We selected for a bathroom, shower room and downstairs toilet.

Highly recommend.
Always with a smile too.
Vicky J Mar 28, 2019
Excellent friendly service. Would recommend to everyone!
Tommy N Feb 26, 2019
Excellent service and professional throughout.
Mrs W Aug 06, 2018
Very pleased to get a tap aerator from this company having been all round Oldham. Very pleased!
Lynn P Jul 16, 2018
Staff extremely friendly, helpful & knowledgeable. Great service on each visit. would definitely recommend.
Richard T May 30, 2018
Always get fantastic service at GJB Bathrooms. If it's products you're after they always seem to have it, if it's just advice they're always more than happy to help with good sound knowledge. Great local business with great service!
Joan S May 17, 2018
Danny from GJB was so knowledgeable and helpful, I have at last chosen our new bathroom. Long live family businesses. Thank you Danny, will recommend you.
Mrs S Jan 24, 2018
Excellent service. So good to get advice from someone who knows what they are talking about. expertise not salesmanship. Thank you so much.
Kevin M Nov 28, 2017
Used this company before and ordered with them again with no problems.
Adam H Nov 28, 2017
Great customer service and top advise given. I'll be back here again for sure.
Peter B Nov 28, 2017
Good prices, always willing to help you find the right items. Been a few times now.
Stephen L Sep 05, 2017
A top class service from top class people. A great selection of Quality products. They were extremely helpful to me, being a wheelchair user. I'd recommend GJB to all my friends and family.
Keeley-Ann W May 14, 2017
Excellent. Professional & friendly service from start to finish. I absolutely love my new bathroom and it has all been fitted to a very high standard. I would highly recommend GJB to anyone!