A-C Tyres
Buy Local Online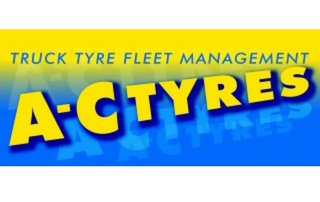 For local tyre dealers in Oldham, check out the products and services supplied by A-C Tyres. Selling tyres from leading brands as well as economy ranges, they have something to suit all requirements and budgets. Also fitting exhausts, brakes, batteries and more. A-C Tyres also provide servicing and MOT. Book your vehicle in today.
Local Tyre Supply and Fitting Centre
A-C Tyres is a well-established, independent business selling new tyres at competitive prices.
Priding themselves on their high standard of workmanship, the fully trained technicians also offer friendly and reliable garage services including MOT and Servicing.
Tyre Dealers
Supplying tyres for over thirty years, A-C Tyres has built their business on word of mouth recommendations and the company has grown from strength to strength.
Selling tyres from leading manufacturers including BF Goodrich, Bridgestone, Continental, Dunlop, Goodyear, Falken, Pirelli, Firestone, Michelin, Yokohama and more, they also sell economy ranges. As a certified centre for Michelin, Bridgestone and key partner for Bandvulc Tyres, they are proud to have a relationship with Continental Tyres for product testing and evaluation.
Offering honest advice to all of their customers, tyre products and services include:
• Tyre sales
• New tyres
• Quality fitting
• Tyre repairs
• Motorbike tyres
• Caravan tyres
• Winter tyres
• Fleet tyres
• Wheel balancing and tracking
Selling tyres to suit all needs and budgets, A-C Tyres won't be beaten on price.
Need your tyre pressure checked? Then call in at your convenience.
Why not order your tyres via their online booking system: www.oldhamtyrescentre.co.uk
Simply place your booking and choose a date for fitting.
Garage Services
A-C Tyres provides a wide range of garage services to help keep your car on the road:
• Batteries – car and commercial
• Brakes – and brake inspections
• Bulb replacements
• Catalytic convertor
• Servicing – all makes and models
• MOT – cars and light commercial
• Exhausts – and Exhaust Safety Checks
For an honest, professional service, book your vehicle in today.
Why Choose A-C Tyres?
There are so many reasons for choosing A-C Tyres as your preferred tyre dealers:
• They sell top quality tyres at low prices;
• They are experts in tyre fitting and repairs;
• They sell tyres from leading manufactures;
• They pride themselves on their personal, individual service;
• The service you receive will be honest and reliable.
Get In Touch
Mount Pleasant Industrial Estate
Cross Street
Oldham.
OL4 1HD
0161 624 4138
Visit Our Website
Email Us
Find Us
Reviews
Average Rating: A-C Tyres - 67 reviews
Dave H Jul 15, 2021
Couldn't be happier with the service here and very pleasant to deal with. A nice welcoming local business, much better service than one of the big nationals I've used previously.
Julian L May 21, 2021
Top service, the staff really looked after me and my car was ready in no time at all. A friendly team to deal with and a good price too!
Phillip H Dec 08, 2020
I would recommend this company. I phoned up to check availability for some new tyres, they managed to fit me in the same day and fit them, gave great service, very polite and helpful team.
Robert S Nov 01, 2020
I'd always recommend these guys, they never let me down and my car is always ready when they say it will be, top service!
LS Sep 29, 2020
Great service, good pricing and professional and helpful staff. Highly recommended.
John F Sep 30, 2019
Friendly, professional, efficient service - would highly recommend AC Tyres, thank you!
Catherine G Jul 17, 2019
Polite, efficient service, good clear explanation.
Peter W Mar 25, 2019
Good service and good prices.
Mick C Mar 11, 2019
Great service! Called in with a puncture and they managed to fit me in straight away. Would certainly use again. Thanks.
martin Dec 20, 2018
Very helpful and good service helped with puncture and ordered new tyres on the same day i cannot fault this company
Amelia L Oct 17, 2018
Quick, friendly and efficient, no complaints.
Hayley T Oct 08, 2018
Great service, helpful, friendly and on time with the appointment time.
Alan L Oct 02, 2018
Brilliant customer service.
Michelle M Oct 02, 2018
Very quick and efficient
Regan W Oct 02, 2018
Excellent service
Sebastian B Oct 02, 2018
Friendly welcome, quick service, clean waiting area.
John W Sep 03, 2018
Staff friendly and quick, great service and will use again.
Nadine H Aug 28, 2018
Superb service. Needed slow puncture repair doing - done and dusted and sorted it in the time it took me to get to work.
Andrew B Aug 28, 2018
Quick service and efficient.
Caroline A Aug 28, 2018
Super service!
Lindsay T Aug 14, 2018
Excellent service, friendly staff.
Dave J Aug 06, 2018
Good, quick service. Very pleasant!
Mrs T Jul 30, 2018
Easy to book online, efficient, friendly service.
Laura H Jul 30, 2018
Prompt, quick service. Value for money.
Adam S Jun 20, 2018
Excellent service, friendly and helpful staff, quick service.
Amanda H May 18, 2018
Fantastic, great value! Very helpful staff, very friendly, will certainly use again. Headlamp fitted, prompt service.
Judith N May 15, 2018
Excellent service. My exhaust broke suddenly one day, I contacted AC Tyres and they managed to fit me in at short notice the day after and the car was fixed in a few hours that day. Very pleasant and polite people to deal with.
Nigel R Apr 25, 2018
Great, quick, efficient service. Definitely recommend!
Robert G Mar 21, 2018
Whenever we ring A-C Tyres, we get the same top service as before. Never been let down. Tyres, MOT and Servicing of our vehicles.
Michelle F Mar 19, 2018
Quick response, local company.
Sarah B Mar 19, 2018
Fast and great service, very happy.
Steven B Mar 12, 2018
Excellent work in assessing the tyres. The technician noted a suspension issue and compiled a full refurbishment within a few hours. Costs and remedial work were fully explained by a polite and efficient staff team.
Alan G Feb 21, 2018
Very good service, helpful and prompt getting tyres in stock, would recommend them.
Alan N Feb 21, 2018
Good quality service, sound advice given. Good set of lads, definitely use again and would recommend.
Christine W Feb 21, 2018
Always good service, would recommend to family and friends.
Steve S Feb 21, 2018
Very quick and efficient and friendly
Laura H Feb 06, 2018
Excellent quick service on winter tyres. Will recommend! Thank you.
Laura B Jan 31, 2018
Very efficient service and competitively priced.
Jack C Jan 31, 2018
Excellent service, no issues. Prices even better!
Bethany B Jan 31, 2018
Great service, will always use AC Tyres. Very helpful and friendly staff.
Richard T Jan 26, 2018
Excellent service! I need four new tyres, they were specially ordered and arrived the next day, booked the car in the following day and the car was ready to be collected a short time after. Top service and competitively priced, definitely recommend!
Joanne B Jan 26, 2018
Great quick service, cheap and looked after.
Elizabeth B Jan 24, 2018
Always very polite, friendly, professional and a pleasure to deal with. Many thanks
Kim E Jan 24, 2018
Fantastic service. I always come to AC Tyres. Very fast and friendly service. I feel very comfortable that I get great advice.
David A Jan 24, 2018
Good service, friendly. Will recommend and will return for future tyres etc.
Darren L Jan 24, 2018
Very helpful, good quick service.
Ian W Jan 24, 2018
Great price, fantastic service, will be recommending.
Steve C Jan 24, 2018
Used AC Tyres quite a few times and would recommend - always great customer service, value and good technical knowledge/skills.
Phil M Jan 23, 2018
Great service. Sorted me out next day after being let down by Asda tyres.
Paul J Jan 23, 2018
Brilliant service, fast, reliable and cheap.
Fran C Jan 23, 2018
Great service. Friendly staff, good price and done quickly. Thank you :)
Adele H Jan 23, 2018
Great speed and efficient service, tyres ordered and fitted next day at a reasonable price. Staff friendly and helpful, will definitely use again :)
Sheila R Jan 23, 2018
Fast, efficient and friendly! Thank you.
Harry M Jan 23, 2018
Friendly and helpful staff who answered all my questions and were quick and thorough in the changing of all 4 tyres
Michael H Jan 16, 2018
A great local business that provides a good service at a reasonable price.
Richard T Nov 14, 2017
Great service and great staff! Dropped my car off first thing in the morning for an MOT - a few hours later its ready to be picked up with necessary jobs completed without any fuss. Highly recommended.
Jacob C Sep 29, 2017
Speedy Service – job well done, very pleased.
David H Sep 29, 2017
Brilliant service. Went in at 8:30 with a puncture, fixed and out by 8:50.
Jackie B Sep 07, 2017
Service was recommended by a colleague - prompt and very pleasant.
Dale B Sep 07, 2017
Brilliant! Sound advice from honest mechanics. Thank you.Highly recommend!
James T Sep 04, 2017
Excellent, honest service with friendly professional staff.
Katie C Jul 14, 2017
Friendly, quick and efficient service. would recommend.
Kim E Jul 03, 2017
Very fast friendly service. I would recommend highly
Scott W Jun 22, 2017
Awesome job once again. Wheel referb a few weeks back and now a second new tyre. Spot on boys!!
Pauline B Jun 15, 2017
Fabulous service. Quick efficient and very polite. Good quality all round. Thank you
Catherine M Jun 06, 2017
Been before, always reliable, quick and reasonably priced. Will be back.
David G Apr 20, 2017
Great prices, fast service and very friendly, would definitely recommend.