Cards Galore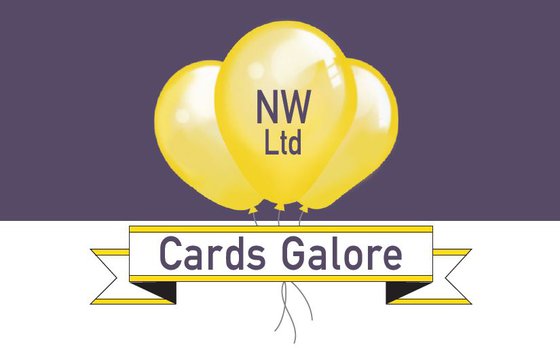 Cards Galore – Card and Gift Shop in Royton, near Oldham
Selling an exciting number of high-quality products, this is your one stop shop for cards, presents, gift bags, paper, bows, ribbons and more.
If you are looking for a card or gift for a loved one or that special person in your life, visit Cards Galore today.
Cards
Whatever the occasion, Cards Galore has a wide selection of greetings cards and products to help you celebrate all of life's moments:
Greeting Cards
Invitations
Wrapping Paper
Gift Bags
Gift Tags
Sheet & Shredded Tissue Paper
Bows & Ribbon
Birthday Candles
Birthday Banners & Bunting
Foil Table Confetti
Balloons
Money Wallets
Can't find what you're looking for? No problem the staff are friendly and experienced and always happy to help.
For a special choice of greetings cards, birthdays and special occasion cards, call in today.
Gifts
Choose the perfect present at Cards Galore, they sell a wide range of gifts and sentimental gift ideas:
Joma Jewellery
Yankee Candles & Accessories
Willow Tree
Decorative Gin Glasses
Decorative Wine Glasses
Disney Ornaments & China Beakers
Sienna Glass Giftware
Face Mask. Male, Female & Children's
Christening Gifts
Confirmation & Communion Gifts
Baby Gifts
Wedding & Anniversary Gifts
Birthday Age Related Gifts
Family Related Gifts
Photo Frames
Memorial Goods
No matter who the recipient or what the budget, you're sure to find something you love!
Collectables
Cards Galore offers a fabulous selection of collectables from popular, leading manufacturers including Willow Tree, Disney, Ginology, Yankee, Joma Jewelley and more.
New ranges are being added all of the time!
Opening Hours
Monday to Saturday: 9:00am to 5:00pm
Sunday: Closed
If you're looking for card and gift shops in Oldham that would be full of all of your favourite things, check out Cards Galore in Royton - popular with locals and visitors alike.
Get In Touch
56 Rochdale Road
Royton
Oldham
OL2 6QJ
0161 627 4589
07864 856242
Email Us
Find Us
Reviews
Average Rating: Cards Galore - 12 reviews
Gill T Dec 01, 2020
Wonderful cards at great prices, I never go anywhere else. Lovely helpful staff, always very welcoming and helpful.
Karen C Nov 23, 2020
Always pleasant and helpful. Lots of choice and variety of cards, gifts and wrap etc.
Lovely shop - love the personal touch in card varieties.
Joanne A Nov 04, 2020
Always polite, helpful and attentive, will go the extra mile for specialised items and for unusual gifts.
Hazel B Nov 01, 2020
Always friendly service. Can always find the card you need.
Andrea S Oct 29, 2020
Brilliant choice of cards and gifts that's why I come here instead of the cheaper shops. Special cards for my family and friends.
Lynn P Oct 26, 2020
Always made welcome. Always find just what I want. A great selection of cards.
Karen B Oct 25, 2020
Excellent friendly service. Wide range of good quality cards especially unusual cards. Would strongly recommend.
Laura M Oct 12, 2020
I love this shop, it's so friendly. The staff are helpful always. I can always find what I want!
Steph W Oct 05, 2020
I love shopping here. I always find what I need and I always receive excellent customer service, keep it up!
Ruth G Oct 05, 2020
Great shop, lots of choice and great service!
Eileen H Oct 04, 2020
I come here regular for my cards, always a good selection.
I tell everybody about the shop, so friendly and always willing to help.
Sue M Oct 04, 2020
Wouldn't go anywhere else for cards. Always helpful and always ready to have a friendly chat.