How to Write a Sitcom Workshop with Jenny Roche
Event Date & Times
Date: 11th July 2019 (Thu)
Time: 2 pm till 4 pm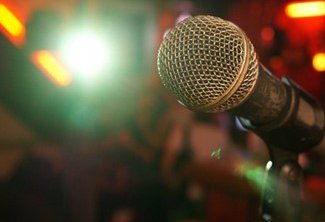 How to Write a Sitcom Workshop with Jenny Roche
live@thelibrary. At Oldham Library , Greaves Street, OL1 1AL, Oldham.
Thursday July 11 , 2:00pm £5
In this 3 hour session, you'll discover how to write a sitcom and how to generate laughs from different characters and situations. Then put this into practice with the construction and writing of a short sitcom script.
BOOK NOW Via Eventbrite (Opens in a New Window)
Live@thelibrary, an Arts Council funded programme, brings the best book themed activities, music and theatre to the heart of Oldham in Oldham Library's Performance Space. Live@thelibrarylocal is the latest development of the programme, bringing authors and theatre shows to district libraries and community venues.
Tickets for live@thelibrary events, unless otherwise stated, are £5. All upcoming events are listed in our events calendar with tickets booked through Eventbrite. Please note that children under 12 months are free and accompanying adults must book a ticket to attend children's performances. Unfortunately we are unable to offer refunds.
Location
Oldham Library
Greaves Street
Oldham
OL11AL