Oktober Pie Fest
Event Date & Times
Date: 12th October 2019 (Sat)
Time: 6 pm till 11:30 pm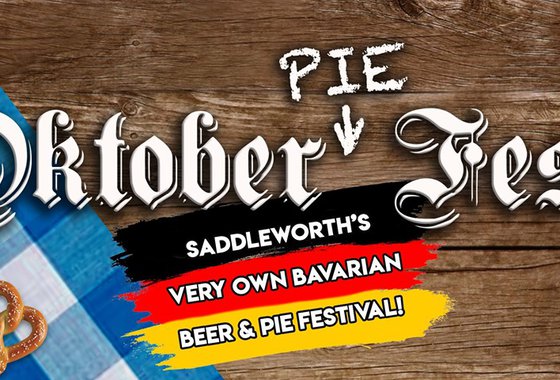 A Bavarian Beer Festival with a Saddleworth twist!
Join Saddleworth Rpund Table for a fantastic evening of Beer, Food and Music.
A live Oompah band will provide the music for our fun filled evening, which will climax with the "Best Pie in Saddleworth" award ceremony, decided by our special guest judging panel.
Expect Lederhosen and laughs on the night, with plenty of Pilsner and Pie to go around!
Your ticket includes: Entrance, 1x Beer, 1x Oktober "Pie" Fest Stein & Pie.
All profits will go towards helping many local charitable and community causes.
Location
Uppermil Civic Hall
Lee Street
Uppermill
OL3 6AE