Strangers on a Train Set at Oldham Coliseum Theatre
Event Date & Times
Date: 11th September 2019 (Wed)
Time: 7:30 pm till 10 pm
Repeats: Also showing at 2:30pm on some days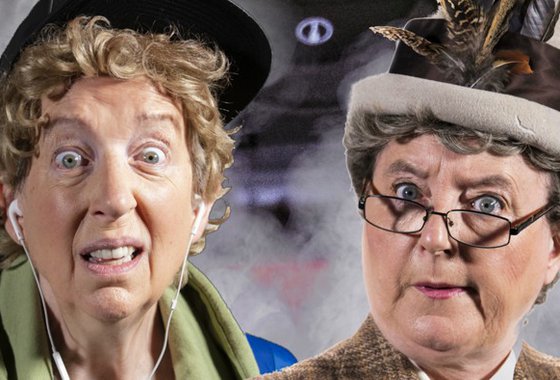 A LipService Theatre production
Strangers on a Train Set
Challenging a youth to turn down his music, Irene Sparrow, inventor of the left-handed crochet hook finds herself under suspicion of murder after the train emerges from a tunnel with the young man dead.
But this is no ordinary train, each passenger is reading a book, each book is a portal into a parallel universe of train related crime fiction.
With clever use of projection and multiple train sets, LipService (Withering Looks, Mr Darcy Loses The Plot) give you a whistle stop tour that will leave you breathless and racing for the refreshment coach.
So don't blow your stack, this show is just the ticket to help you let off steam and overuse many more railway metaphors. A show that appeals to crime aficionados and narrow gauge railway enthusiasts alike.

Age guidance 14+
Tickets £18 - £22
Concessions £16 - £20
Under 26s £7
Location
Oldham Coliseum Theatre
Fairbottom Street
Oldham
OL1 3SW