From Waterloo to Peterloo - Exhibition at Gallery Oldham
Event Date & Times
Date: 15th June 2019 (Sat)
Time: 10 am till 5 pm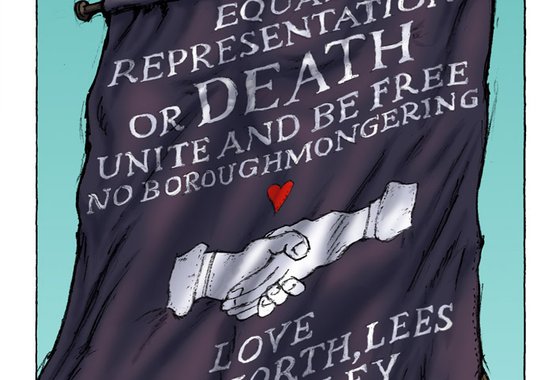 Thousands of people walked from Oldham and the surrounding areas to attend the meeting. Dozens were injured and several were killed. Oldham became the scene of a notorious inquest into the death of one local man, John Lees, who had survived the battle of Waterloo but died as a result of Peterloo four years later. The inquest was a chance for witnesses to put their account of that bloody day onto the record.
This exhibition explores what Oldham was like in 1819. Who were the Oldhamers who attended the meeting and what ideas were they fighting for?
On Saturday 15 June there will be a free guided tour of the exhibition. No need to book, this is a free, drop in event.
Location
Gallery Oldham
Greaves Street
Oldham
0L1 1AL